You can help diagnose whether you have a problem by doing this self-check. You likely have depression if you have one or both of the following symptoms during a two-week period:
A sad, depressed, or irritable mood all day long on most days.
Sharply decreased interest or pleasure in your activities on most days.
There is also a chance you have depression if you have drastically changed the way you viewed the world (i.e. you don't get enjoyment out of the things you used to get enjoyment out of) and, of course, if you have had any thoughts about hurting yourself or your fetus, you need to seek professional help.
If the above criteria suggest that you may be suffering from depression, you should see your doctor. He should do various tests (including blood count and thyroid test) to diagnose possible causes and discuss possible treatments ("talk" therapy; if needed, medications). One of the treatments for depression comes in the form of antidepressants combined with counseling.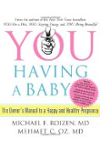 Continue Learning about Depression Diagnosis

Medical and mental health professionals generally do not use blood or brain tests to make their diagnosis of depression and instead rely on a physical examination, family history and questions regarding your depression symptoms. B...
ecause general feelings of sadness, fatigue and lack of interest in everyday activities can accompany many other conditions, including ADD/ADHD, anxiety and bipolar disorder, depression can be difficult to diagnose.
More