It's hard to say, because everyone is different, and if you insist on biting jawbreakers every day, my answer will be very different than for someone who won't do that. But generally speaking, you could expect them to last a decade or so. This is not as long as porcelain veneers, but that's to be expected, as composite resin is simply not as durable as porcelain.
Although composite dental veneers tend to be less durable than porcelain ones, they can last for many years if you care for them properly. Be sure to brush and floss regularly, and never bite down on hard objects, such as pens, pencils, or ice cubes.
Continue Learning about Dental Veneers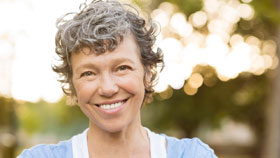 A veneer is a very thin porcelain shell that is bonded to your tooth to dramatically improve its appearance. Placed on top of your teeth, veneers can cover gaps in your teeth as well as stains or badly shaped or crooked teeth.