Dental insurance does not usually provide benefits for cosmetic treatment. Veneers are considered an elective cosmetic procedure and therefore are not covered by most dental plans. Also, when veneers are being placed, several teeth are usually involved and treatment would often exceed the maximum even if there is some coverage.

That being said, there can be many necessary services that can improve the patient's appearance. For example, defective fillings in the front teeth may require replacement, and this can provide cosmetic benefit to the patient by eliminating discolored restorations with underlying decay. Also, a tooth or teeth may be discolored, and even weakened, due to large restorations, and a crown (cap) may be indicated to restore and strengthen the tooth. This, of course, can improve the appearance of a tooth or teeth. Even when only one tooth is crowned, if consideration is given to shape, shade and relationship to gum and adjacent teeth, cosmetic improvements can be achieved.
Sadly, in most cases, no. Veneers (either porcelain or composite) are almost always a cosmetic procedure, and most dental plans do not go this far. And even if the veneer is somehow medically necessary, most dental insurance draws the line at major work, only covering a portion of the job.
Unfortunately, most dental insurances will not cover porcelain veneers. The reason is that they are considered a cosmetic procedure and not technically necessary from a dental health stand point. It's still a good idea for you and your dental office to check it out, because there are some plans that will extend coverage for porcelain veneers.
Continue Learning about Dental Veneers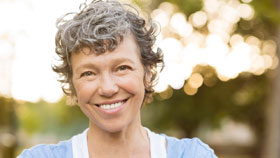 A veneer is a very thin porcelain shell that is bonded to your tooth to dramatically improve its appearance. Placed on top of your teeth, veneers can cover gaps in your teeth as well as stains or badly shaped or crooked teeth.