Dentist and prosthodontist Dr. Jonathan Levine explains why it's important to replace a missing tooth. Watch Dr. Levine's video for information on dental health and oral care.
Replacing a missing front tooth seems pretty straight forward. The reasons to replace a front tooth are to restore your smile, allow normal speech and to be able to incise (bite into) food. Remember that any tooth you can see when you smile will leave a space when it's removed. Some people show their molars when they smile.

If you lose a second molar and all your first molars are intact, you may not need to replace it. Just remember that teeth hold the space they occupy. If you lose a tooth the teeth to either side may shift. But more importantly the teeth above or below may erupt and cause problems with your bite. Over time these "super-erupted" teeth can make replacing a missing tooth very difficult.
If you are missing one or more teeth, there are plenty of reasons to correct the problem:
A large space between your teeth, if obvious when you smile or speak, is a cosmetic concern.
Missing teeth may affect how you speak.
Missing a molar might not be noticeable when you talk or smile, but its absence can affect chewing.
When a tooth is removed, the biting force on the remaining teeth begins to change. If a missing tooth is not replaced, the surrounding or the opposing teeth can shift.
Bone loss can occur around the missing tooth.
Continue Learning about Oral Health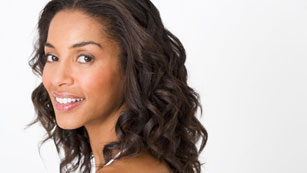 For good oral health, you need fluoride toothpaste, a soft-bristled toothbrush, floss, and an antiseptic or anti-microbial mouth rinse. The American Dental Association recommends brushing teeth at least twice daily with short back...
-and-forth motions, not vigorous scrubbing.
More