For most removable dentures, your dentist will recommend that you take your dentures out before going to bed. Storing your dentures in water or a dental cleansing solution overnight will give your gums a rest and will also help clean your dentures. However, during the first week or so your dentist may advise you to leave your dentures in overnight so that your mouth can adjust to them. Ask your dentist for specific advice about how long to wear your dentures, especially when you first get them.
Continue Learning about Oral Health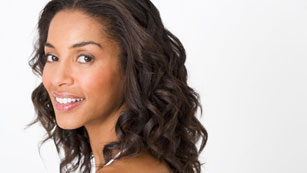 For good oral health, you need fluoride toothpaste, a soft-bristled toothbrush, floss, and an antiseptic or anti-microbial mouth rinse. The American Dental Association recommends brushing teeth at least twice daily with short back...
-and-forth motions, not vigorous scrubbing.
More