They are the closest thing to your own teeth. You don't have to take them in and out like dentures. You can cleanse them as if they were your own teeth. It's more comfortable to chew with and they are aesthetic. Most importantly, they preserve the bone in your mouth.
There are many benefits for placing dental implants in the mouth. If a tooth has been lost due to different reasons it is replaced by an implant. If some or all teeth have been lost in an arch they also can be replaced. The great thing about implants are that they can be restored in many different configurations. By this I mean for example you have lost all teeth in lower jaw. after placing some implants you can have your final restoration to be a removable or fixed denture, fixed crowns on top of each implant, fixed bridges or combination of crowns and bridges. In addition you get the benefit of retaining more bone since implants act like roots of natural teeth and help maintain bone structure around them. Also in the case of single tooth loss you can replace the missing tooth without even touching or placing extra pressure and force on the teeth adjacent to it.
Dental implants can support replacement teeth much the same way as tooth roots support natural teeth. Dental implants provide an alternative to a denture that wobbles, clicks or causes pain. Dental implants also can prevent embarrassment about spaces from missing teeth. Instead, you can smile and speak with confidence, and enjoy your favorite foods again. When tested dental implant systems are placed by trained dentists, they can have a success rate of greater than 90 percent. In fact, with effective oral care at home and regular dental visits, dental implants have lasted as long as 20 years and may last a lifetime.
There are several advantages of dental implants:
You don't have to alter the adjacent teeth.
They're easier to maintain. You can floss these restorations because they're individual and not splinted in a bridge.
Equal distribution of force (it's less taxing on the neighboring teeth).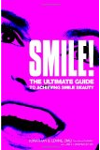 There are several benefits of dental implants. For starters, they feel more natural than dentures because they actually fuse with your jawbone. This allows you to maintain a certain amount of sensation. They can also make it easier for you to chew food, and you'll think about them less than you would think about dentures. If you have a dental implant, you don't have to worry about it falling out like a pair dentures either. The only downside is the cost. Dental implants are expensive compared to the alternatives. In fact, a dental implant could cost as much as $5000.
There are several benefits of dental implants:
an implant is most similar to a natural tooth
adjacent teeth do not have to be involved in the placement procedure
implants may decrease or help prevent shrinkage of the jawbone from tooth loss
There are many advantages to getting a dental implant instead of the alternatives: a fixed bridge or a removable partial denture. The first and foremost advantage is durability. A successful implant placement can last a lifetime.
Other advantages include not having to cut down adjacent tooth structure as needed with placing a bridge or partial denture. In addition, the esthetics, comfort, and convenience factors are much higher with implants versus a removable partial denture or fixed bridge. Dental implants are the closest thing to real teeth that we currently have in dentistry, and are very similar to real teeth in their look and function.
Continue Learning about Dental Implant