There are several advantages of composite tooth fillings:
A composite is a good choice when the decay is minor. Since it's contained within a tooth (as opposed to taking over an entire side or section of a tooth), it doesn't encounter much force.
The composite is by far the most subtle restorations. Its color blends in with your other teeth. But, bear in mind that it's operator-sensitive; how good it looks depends on how good the dentist is who's placing it.
It's kinder to the soft tissue than gold or silver amalgams.
Unlike other fillings, composites actually chemically bond to your tooth structure, giving further support to your tooth.
Less removal of the tooth's structure is required with composite fillings.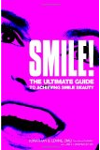 There are two main advantages to composite fillings. First, the cavity preparation is more conservative than for a traditional silver filling. Less tooth structure is removed before the tooth is filled. Second, the fillings look better cosmetically because the composite material is tooth colored. It will blend in with the tooth.
Composite resin fillings are made of plastic and tiny glass particles. One main advantage of composite fillings is that they are tooth-colored, so they are less noticeable than amalgam ("silver") fillings. Unlike amalgam fillings, composite fillings bond directly to the tooth, making the tooth stronger than it would be with an amalgam filling. Because they bond directly to the tooth, composite resin fillings requires less drilling. By contrast, amalgam fillings sit in a pocket in the tooth that the dentist drills.
A composite tooth filling is a white filling. The main advantage of composite tooth fillings is that they blend in with the surrounding tooth structure for a natural appearance.

However, silver fillings or amalgam fillings are less susceptible to recurrent decay, and they are more durable. When esthetic considerations are less of an issue, amalgam fillings can provide a better service to the patient.
The advantages include appearance and conservation of tooth structure, along with the bonding process with which they MUST be placed.

Obviously, a tooth colored restoration is often preferred by patients for esthetic considerations, avoidance of a metallic restoration, and concerns about mercury. Because the preparations often require removal of less tooth, more natural tooth structure can be maintained. Also, as a benefit of the bonding process, some weaker areas of the tooth may also be maintained with a composite restoration.

As you may read in other answers, there are also disadvantages of composite that must be considered when deciding on the material that may be the best choice for a restoration.
Continue Learning about Dental Fillings