There are two ways to receive fluoride: systemically or topically. Systemic fluoride is fluoride that is ingested into the body. This form of fluoride protects not only the outer surfaces of teeth, but the entire tooth surface and provides longer-lasting protection than topical fluoride. Fluoridated water is one important source for systemic protection, and it is especially beneficial as teeth are developing. The other way is topical fluoride, which is applied by toothpaste and mouthrinses to the outer surfaces of teeth and helps make them more decay-resistant.
Sources of fluoride fall into two broad categories: topical fluoride and systemic fluoride. You get systemic fluoride when you drink fluoridated water or other beverages, or if you take fluoride supplements in the form of tablets, drops or lozenges. "Systemic" means the fluoride goes throughout your body, instead of just being applied to one spot. When you drink fluoridated water or take a supplement, the fluoride is absorbed in your gut and gets into your bloodstream. When the fluoride reaches your bones and teeth, it gets pulled in and actually becomes part of their structure.

Systemic fluoride is especially helpful for young children because it can strengthen teeth while they're still forming. That way, they're protected from decay before they ever come in contact with food. It's protection from the inside out. Even if you have all your permanent teeth, systemic fluoride can be helpful because it ends up in your saliva, which then offers an ongoing protective fluoride bath to your teeth.

Topical fluoride is the kind you find in mouthwashes and toothpastes, and in the varnishes, gels and foams you might get at the dentist's office. Topical fluoride protects teeth from the outside in, which also helps them withstand the effects of cavity-forming acids in the mouth.

Common sources of fluoride include drinking water, toothpaste, mouth rinses and products applied in the dental office such as gel, foam and varnish. Some beverages and foods also contain fluoride. Fluoride is actually found in nature, so it may be in your water even if your community doesn't add it.
You've probably heard of fluoride rinses, which are a common source of fluoride. You can also buy vitamins that contain fluoride. Sodium fluoride is sold in pill form and as a liquid supplement. Fluoride is also in the tap water in many communities and other water sources that have been fluoridated. Ask your doctor, dentist or pharmacist if fluoride is right for you.


Continue Learning about Dental Agent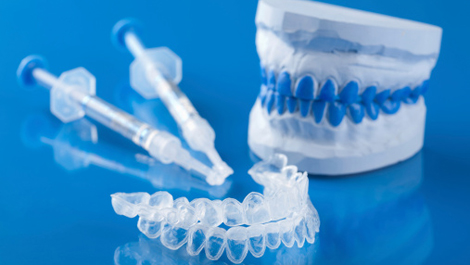 Dental medications treat diseases, pain and infections of the oral cavity. There are also medications used to treat patient anxiety related to routine trips to the dentist's office. Learn more about dental medications from our exp...
perts.
More