How do I take care of my skin?
To care of your skin:
Wash using soap and water.
Eat a balanced diet to nourish the skin.
Apply a sunscreen with a sun protective factor (both UVA and UVB) of 15 or more 15 to 30 minutes before going outside.
Avoid prolonged exposure to the sun; it can lead to skin cancer.
Many simple lifestyle changes, such as improving your diet and learning basic skin care techniques, can improve your skin's appearance. Discuss prevention tips with your healthcare professional, and consider these steps:
good nutrition
drink six to eight glasses of water per day
avoid alcohol
stop smoking
use sunscreen regularly
avoid sun exposure during peak sun hours between 10 a.m. and 4 p.m.
wear protective clothing when outside
Most healthcare professionals recommend a simple cleansing regimen as the best approach to keeping skin healthy: a gentle cleanser using warm (not hot) water, no abrasive scrubs and, when necessary, a moisturizer with sunscreen protection. In addition, you should gently pat your skin dry rather than rub it vigorously after a bath or shower to help avoid irritation and itching.
You need to learn how to read your skin and then tend to it using common sense. For instance, if your skin feels dry, apply a moisturizer. If your nose is particularly oily, use a degreaser such as salicylic acid on that specific area. Being attentive to your general tendency, or skin type, is a good first step in understanding how to treat your skin, but it's really just the beginning. Don't let it lock you in. It's more important to adjust your regimen for the type of skin you're having today - and to realize that it could be slightly different tomorrow.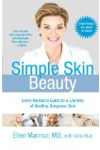 To look after your skin:
• Avoid overexposure to the sun and wear zinc oxide or titanium dioxide when outdoors; both are sunscreens that take effect the minute you put them on. Other good investments are clothes and hats made to block ultraviolet light from damaging your skin.
•Try retinols, powerful exfoliants found in creams available over the counter and by prescription that help the skin rejuvenate itself. Crunch on cucumbers, which contain silica in their skin that helps improve the connective tissue of your skin, keeping it firm and together.
Years you will add to your life: five
Some keys steps to take to prolong a youthful appearance are:
Use a gentle cleanser to remove dirt, oil and makeup. Reduce exposure to harsh chemicals and surfactants. Do not over-strip the oils from your skin, because it induces irritation.
Apply a product with a sunscreen every day and use it correctly by applying the amount of product that is recommended by the manufacturer for the necessary SPF protection. Use a product that provides an SPF of 15 or greater that has "broad spectrum" UVA protection. Even casual exposure to the sun can provoke damage. Limit exposure to no more than 15 minutes to permit proper Vitamin D production, but then block the remaining radiation.
Moisturize the skin every day, especially in the winter or other low-humidity environments. This ensures proper metabolism. Preferably, the moisturizer should have soothing agents to reduce inflammation and nutritional materials such as vitamins, minerals, and amino acids to "feed" the skin and keep it running properly.
Apply a blend of antioxidants to quench damaging reactive oxygen species (ROS) and use agents that enhance and fortify the skin's natural defenses.
Continue Learning about Daily Skin Care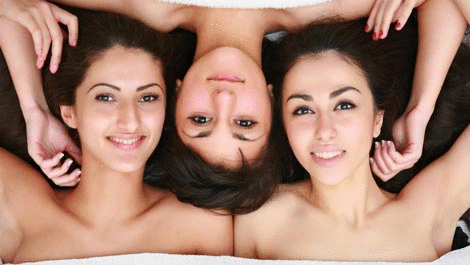 Develop a daily skin care routine that cleanses, moisturizes and protects your skin. All skin types can benefit from a gentle, non-drying cleanser, an exfoliant and broad-spectrum protection from sun damage. Choose cleansers that ...
will remove dirt and bacteria while moisturizing the skin with emollients and humectants. Even if you're not prone to breakouts, a topical exfoliant such as a lotion with alpha hydroxy acid will remove sun damage and keep skin supple as you age. Finally, using a sunscreen that protects against UVA and UVB rays daily will prevent wrinkles and skin cancer.
More