Ask these ten questions to the emergency department's head nurse or another hospital staffer who can give you this info.
Does it have specialty docs available? One qualifying question you need to ask: Is there always a doctor on site who can open an artery in the heart or the brain, or will you have to be moved to another hospital if you need that procedure done? This is a big issue; if you're having a heart attack and need an immediate angioplasty, it could cost you your life.
Is it a trauma center?
What level is the emergency department? Is it a level three, level two, or level one? These designations make a big difference in an E.D.'s capabilities.
Can it test 24-7? Ask if it offers round-the-clock diagnostic tests such as ultrasound, CAT scans, and MRIs. You want to get these tests without delay in certain emergencies.
What kind of emergencies does it specialize in?
How fast do they treat heart emergencies? With myocardial infarctions (heart attacks), emergency departments have to document their average time for getting patients through the emergency department and into heart surgery and make this info available, so ask for their time. How does the emergency department meet national benchmarks for the basics, such as giving aspirin on arrival and beta-blocking drugs within 24 hours for heart attack patients? This info is also available on the Joint Commission's Web site at http://www.qualitycheck.org.
What's the average patient wait time? Obviously, in an emergency, you want to get in as fast possible, so the hospital with the shortest average waits might be the best choice if other quality measurements are equal.
Are the emergency department doctors board-certified in emergency medicine? You can ask the head emergency department nurse to find this out, and you can also check with the American Board of Medical Specialties (at http://www.abms.org or 866-ASK-ABMS) and the American Board of Emergency Medicine (at http://www.abem.org or 517-332-4800, ext. 381).
Are they skilled in pediatrics? The best emergency department for you may not be the best emergency department for the rugrats in your life. Find out if the hospital has specific pediatric equipment…and the trained pediatricians to use it.
Does it have quick access to a plastic surgeon?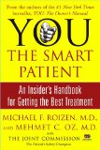 Continue Learning about Critical Care