The first thigh lift was performed in 1956. Twelve thousand were performed in the United States in 2005, only nine hundred of them in men. Thigh lifts can be isolated to the inner thigh or, less commonly, to the outer thigh. Complete thigh lifts are becoming more popular, with circumferential lifting.

Candidates for thigh lifts may have lost a significant amount of weight or may have achieved a poor result from overzealous liposuction. A body lift combines an inner thigh lift with a lower-body lift and abdominoplasty.

The inner thigh lift is a tailoring procedure that removes excess skin and fat through incisions in the groin crease and the thigh. Trimming of the skin leaves significant scars that usually can be hidden underneath shorts or a creative bathing suit. The weight of the thigh skin can pull down and distressingly open the labia. To prevent this, the skin is firmly attached to stiff, deep structures.

General anesthesia is used, and patients generally stay in the hospital at least one night. The procedure begins with the patient lying on her back. Liposuction debulks fat, and an incision begins in the groin crease and extends to the buttocks crease. The patient is then turned on her side. Extra skin is removed and the wounds are closed. A final turn allows the opposite side to be operated on. A liposuction-type girdle compresses the thighs after surgery.

While this operation can have spectacular results, it does leave huge noticeable scars. The surgery is very involved and is fairly disabling for weeks. Exercise must be avoided for three weeks. The risks include wound healing problems, infection, bleeding, and blood clots in the legs.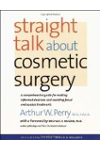 Continue Learning about Cosmetic Surgery