Credentials to look for in a plastic surgeon include certain certifications, for both body and facial procedures. In this video, plastic surgeon Anthony Youn, MD, explains these credentials, and the questions to ask your doctor at your consultation.
Beyond credentials and training, plastic surgeons who are upstanding members of their communities are eligible for membership in the American Society of Plastic Surgeons (ASPS), the American Society for Aesthetic Plastic Surgery (ASAPS), and the American College of Surgeons (ACS). If your plastic surgeon is a member of these organizations, there is a certain assurance of quality. These organizations only admit board-certified surgeons, and only surgeons who follow their rules of conduct and ethics. The American College of Surgeons awards the letters F.A.C.S. to surgeons: these letters, written after the letters M.D., mean "Fellow, American College of Surgeons" and again give some assurance that the surgeon meets certain criteria.

Remember, these credentials are only starting points. Not every member of these groups is a perfect surgeon, ethically or technically. However, if your surgeon is not a member of these groups, you should be concerned.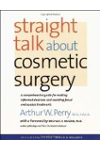 The doctor you choose for your plastic surgery must be a Board-Certified Plastic Surgeon. He or she should be a Diplomate of the American Board of Plastic Surgery and a member of the American Society of Plastic Surgeons. The surgeon must have hospital affiliations, should work only in accredited ambulatory centers, and use only board certified anesthesiologist. Finally, the surgeon should specialize specifically in the procedure You desire.
Many specialties offer plastic or cosmetic surgery services, but not all of these surgeons have undergone the same level of training as Board Certified plastic surgeons. Patients are always advised to check the credentials and qualifications of their surgeon and should check to see (a) whether that surgeon is Board Certified by the American Board of Plastic Surgery, and (b) whether the surgeon has privileges to perform cosmetic surgical procedures in a hospital setting. Having hospital privileges subjects the plastic surgeon to peer review, ongoing credentialing, medical education and other monitoring that does not exist if the plastic surgeon operates in a non-hospital facility.
Continue Learning about Cosmetic Surgery