During an initial plastic surgery consultation, evaluate your conversation as honestly as possible. Does the doctor listen to what you want and what your goals are? Some doctors may hear your first comments about what you want to change, then immediately start offering solutions. But you want to be sure they hear and understand what you want for your body, not what they think you need. As you talk, evaluate whether the doctor understands what is motivating you to make these changes. The doctor may be able to offer different and better solutions once the entire picture is understood.

Don't be afraid that you are asking too many questions. That is what the initial consultation is about. Continue to ask until every question you have is thoroughly answered. Don't let the doctor get away with technical jargon, either. Ask him to explain your procedure in layman's terms, and expect to receive quality printed brochures and patient information fliers to take with you.

In order to have a good consultation and an eventual good outcome, you must be upfront and honest with your doctor about every aspect of your health. This includes any current or former medical problems, drugs or even supplements you might be taking, and activities in which you are involved. The doctor must know about your lifestyle and what kind of individual you are in order to give accurate predictions of your surgery and recovery. It is a surprise to most patients that something as minor as taking a particular over-the-counter supplement can lessen their chances of a good outcome, but it is true, so be sure to include every aspect of your health in the initial evaluation.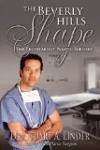 During your consultation with a plastic surgeon, the doctor will review your medical history and ask what you would like changed. It is helpful to be direct. Ethical plastic surgeons do not want to suggest procedures. They want to know exactly what bothers you, so that they can direct the consultation and specifically address your concerns.

Almost all modern plastic surgeons use computer imaging. Some older surgeons still draw on Polaroid photographs. The surgeon will review your photos and ask what troubles you. He will then alter the photos digitally and discuss possible changes. The surgical or nonsurgical solutions to your problems and their risks and benefits will be discussed. He should show you photos of other patients. Typical results, less-than-average results, and a few "wows" should be shown.

An ethical plastic surgeon will discuss the pros and cons of a cosmetic procedure. He has a legal and ethical responsibility to explain all the risks and benefits of the procedure, and the possible alternatives. You can then give what is called an informed consent. (If there were no risks to surgery, the decision would certainly be more straightforward.) If in the course of the consultation you decide not to have the procedure, the surgeon has done his job. Remember, a plastic surgeon offers a service; he does not sell a procedure.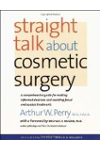 Continue Learning about Cosmetic Surgery