As a general rule, antioxidants are lost when the food is exposed to heated water for prolonged periods of time. Steaming is the best cooking method for vegetables because it minimizes the loss of nutrients.

Conversely, steaming sometimes increases the antioxidant power of a food. For example, steamed red cabbage has more than twice the amount of antioxidant power of raw red cabbage. Although steaming is usually the best cooking option, remember that boiled vegetables are better than no vegetables.

Another way to minimize potential antioxidant loss during cooking is to cut the food into large rather than small pieces. This minimizes the surface area of the food that is exposed to the cooking process, and may save more antioxidants.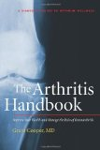 Continue Learning about Cooking & Health