Start with a whole grain pasta. There are plenty to choose from now, including varieties made with whole wheat, brown rice, and whole spelt. Experiment.
Though the pasta package or your recipe might say to add salt to the cooking water, this step can be eliminated if you're trying to reduce sodium in your diet. However, salt in pasta cooking liquid is generally not a major source of sodium in our diet!
Consider my lid-cooking technique. It saves energy ... so it's eco-friendly. Bring water to a boil, stir in your pasta, bring back to a boil (about 15 or so seconds), put a lid on the pan, turn off the heat, and let lid-cook (cook without heat) for the exact time suggested on the package--or, preferably, one minute less. It sounds odd, but it works really well. Try it!
(Note: If you have a gas burner, you can keep the pan on the burner when lid-cooking. If you have electric, remove the pan from the burner.)
Cook pasta al dente (a little chewy) to keep the glycemic index (GI) low. That may require that you cook it for less time than what's stated on the package, so keep testing to make sure you don't overcook it. However, as with any carbohydrate, even one with a low GI, if you eat too much of it, you will eventually see a big increase in your blood sugar level, so stick with the recommended ½- to 1-cup portions.

Pair your pasta with tomato sauce or fresh tomatoes and reap the benefits of lycopene, a powerful antioxidant that gives tomatoes their red color. Keep your portion of sauce between ¼ cup (7.5 grams of carbohydrate) and 1/3 cup (about 10 grams of carbohydrate). Add some chicken or shrimp and a little olive oil to help lower the GI of the meal.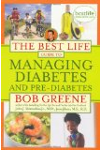 Continue Learning about Cooking & Health