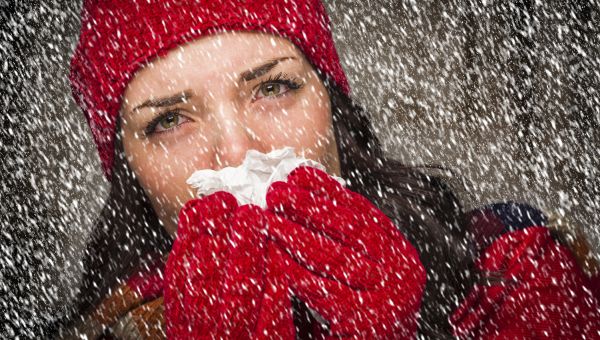 Myth or fact? You can catch a cold by running around without a hat in frigid temps.
Myth. It's not cold weather that makes you sick. It's close quarters and less air circulation. Chilly weather drives people indoors, and rubbing elbows with friends and neighbors allows viruses to spread easily. Research shows that getting cold or wet or not wearing a hat has no effect on whether you wind up sniffling and sneezing. What does? Washing your hands; any germs you pick up go down the drain.
Keeping up with your friends and family helps protect you against stress -- a big contributing factor in diminished immune system function. So don't shun social events just because you're worried about bacteria or viruses. Instead, wash your hands before preparing food and eating, after coughing or sneezing, after shaking hands or being in public places, and after using the bathroom (yes, even at home).
When you do sneeze or cough, cover your mouth with the crook of your arm, not your hands, to avoid spreading germs to others. These small steps will go a long way toward keeping you, your friends, and your family free of colds and flu.
Medically reviewed in February 2020.