Eating high-fat, high-calorie fast food can cause elevated blood sugar levels. And a study suggests that drinking coffee during or right after may double the blood sugar trouble.

Blood Sugar Shock
The study -- which was small and done on a group of young men -- requires more research to confirm the findings. But the early results were worrisome and intriguing. In several trials, participants drank high-fat meals nutritionally on par with fast-food meals. Six hours later, tests showed elevated blood sugar levels -- 32% higher -- among those who had had the fatty meal earlier compared to those who hadn't. And drinking a couple cups of coffee a few hours after the meal produced the worst blood sugar results of all with levels being 65% higher, pushing them into the diabetic range. Talk about negative effects of coffee!

Fat and Caffeine Factors
So what's fatty food got to do with elevated blood sugar? Plenty, according to theories. Researchers think saturated fat may interfere with the body's ability to process and clear sugar from the blood. And for some reason, caffeine makes those messy conditions even worse. Researchers suspect that both fat and caffeine may disrupt communication between the gut and pancreas -- not good, because the pancreas plays a key role in expediting sugar removal from blood.

Continue Learning about Coffee & Health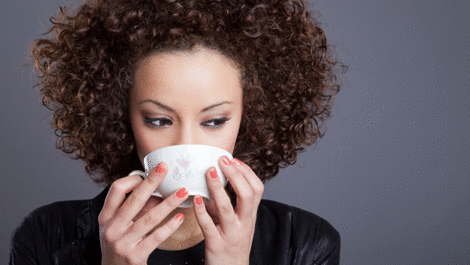 Coffee can be beneficial to your health if used in moderate amounts. Learn more about coffee from our experts.