Aside from making you feel miserable, clinical depression can cause many other physical problems and illnesses. Depression suppresses your immune responses so that you're more vulnerable to infections. It increases inflammation in your body (your CRP levels - a marker of inflammation - more than double, in fact). It increases your chances of cardiac disease (maybe through disrupting your automatic nervous system), which means that you have a higher chance of developing lethal arrhythmias. Due to these factors and others, depression can be a contributor to numerous diseases. Depression is associated with increased physician office and emergency room visits, increased drug use, and high costs of health care. Plus, depressed mood may be the first symptom of a number of medical conditions including stroke, diabetes, cancer, hypothyroidism, heart failure, and other heart diseases. Depressing, isn't it?
The most tragic risk of clinical depression is suicide. From the ages of 15 - 44, suicide is one of the top four killers of Americans. While the elderly overall are less depressed than their younger counterparts, white men over 65 have a suicide rate five times higher than that of the general population. Women try more often, but men succeed more often. If you know someone with suicidal tendencies, get them help now.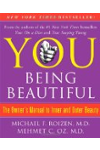 Continue Learning about Clinical/Major Depression

Clinical depression, often referred to as major depression, is diagnosed in patients who present symptoms such as depressed mood, lack of interest in activities, sleep problems, change in appetite, poor concentration or thoughts o...
f death/suicide over a period of two or more weeks. Once diagnosed, these depression symptoms are often treated with a combination of medication and therapy.
More