SPF 15 means that you'll get the same damage in fifteen hours of sun exposure with the lotion as you would in one hour without. The problem is that you need to reapply, as you sweat it off, swim it off, and so on. When you get to the higher numbers--SPF 30, 45, 50--they start acting more like a mechanical barrier, more similar to zinc oxide than the lower SPFs.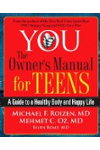 Sunscreens are rated by their SPF -- sun protective factor. SPF measures the amount of time it takes for sun-exposed skin to redden. If you normally burn in 10 minutes, a sunscreen with SPF 15 would protect you 15 times as long, or 150 minutes, assuming you don't sweat or get wet. But that equation changes at SPFs above 30. A sunscreen with SPF 50 blocks only about 1.3 percent more UVB rays than SPF 30, according to the Environmental Working Group. Using SPF 15 should be sufficient, as long as you are sure to reapply within the proper amount of time.
SPF stands for sun protection factor. The SPF number is determined experimentally indoors by exposing the skin to a light spectrum meant to mimic noontime sun. The amount of light that induces redness in sunscreen-protected skin, divided by the amount of light that induces redness in unprotected skin, is the SPF. A sunscreen with an SPF of 15 will delay the onset of a sunburn in a person who would otherwise burn in 10 minutes to burn in 150 minutes. The SPF 15 sunscreen allows a person to stay out in the sun 15 times longer.
Continue Learning about Choosing The Right Sunscreen