Teething should not cause a fever. However, since your baby is more irritable, they may become flushed in the face and "feel warm". If you think they have a fever, take the temperature. If it is higher than 100.4, it is considered a fever and is not likely to be caused by the teething.
During the first few years of life, all 20 of the primary teeth will erupt through the gums. Most children have their full set of primary teeth in place by age three. As their teeth erupt, some babies may become fussy, sleepless and irritable, lose their appetite or drool more than usual. Diarrhea, rashes and a fever are not normal for a teething baby. If your infant has a fever or diarrhea while teething or continues to be cranky and uncomfortable, call your physician.

Some babies may have sore or tender gums when teeth begin to erupt. Gently rubbing your child's gum with a clean finger, a small, cool spoon or a wet gauze pad can be soothing. A clean teething ring for your child to chew on may also help. Your dentist or pediatrician may also have recommendations.
Teething does not cause a fever in infants and young children, although your child may become irritable, restless, and fussy. He also may lose his appetite and drool a lot. Your child should start sprouting teeth, or teething, between 3 and 9 months, beginning with the lower two front teeth (incisors). Your child should have a complete set of teeth by the time he's 3.
Although many parents sometimes notice that their child "feels warm" or "has a low-grade fever," teething does not actually cause a true fever. If your teething infant does have a fever, it is probably due to something else -- possibly a cold or other illness that hasn't presented itself yet.

Teething isn't always fun, even without a fever, as it can cause quite a bit of drool and fussiness as the teeth poke their way through sensitive gums -- ouch! For infants (or even toddlers) who seem to be bothered by the situation, an appropriate dose of acetaminophen along with a cool teething ring to chew on (Popsicles work well for toddlers) may help. Depending on how high the temperature is and how your infant is acting, you can observe your teething child for a day or two or call your pediatrician for advice.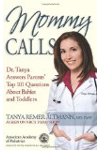 Continue Learning about Children's Oral Health