Heavy metals are just one type of chemical toxin that can cause an obstacle to healing. There are many others. Toxins can damage the body in insidious and cumulative ways. Once the detoxification system becomes overloaded, toxic metabolites accumulate, and can wreak havoc on our normal metabolic processes.
Besides heavy metals the long list of potential toxic chemicals includes drugs, alcohol, solvents, formaldehyde, pesticides, herbicides, and food additives. These toxic chemicals can give rise to a number of symptoms and are associated with an increased risk of certain cancers. They are particularly harmful to the brain and nervous system and can produce such symptoms as depression, headaches, mental confusion, mental illness, tingling in the hands and feet, abnormal nerve reflexes, and other signs of impaired nervous system function.
Toxins produced by bacteria and yeast in the gut can also significantly disrupt body functions and have been implicated in a wide variety of diseases including liver diseases, Crohn's disease, ulcerative colitis, thyroid disease, psoriasis, lupus, pancreatitis, allergies, asthma, and immune disorders.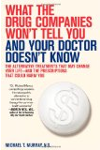 Continue Learning about Chemical Toxins