Chemical peels have been used since ancient times. It is said that Cleopatra applied sour milk containing lactic acid to her skin making her among the first to appreciate the benefits of chemical peels. Today dermatologists use a variety of acids to peel the skin including lactic, glycolic, salicyclic, retinoic and trichloracetic acids. When applied to the skin these acids interact with proteins causing exfoliation and peeling of the skin. Different acids cause peeling at different depths allowing us to perform superficial, medium and deep peels. Chemical peels can be used to improve acne, pigmentation, freckling, wrinkles, skin tone and texture. They are an excellent way to freshen the skin and to maintain skin health and beauty.
Chemical peels work both on the epidermis and dermis layers. The glycolic acids act on the epidermis to exfoliate the outer layer. The papillary layer of the dermis can have increased levels of collagen and elastin created through activation of fibrolasts. There are 3 levels of peels (mild-glycolic acid, moderate-TCA, deeper-Phenol).
There are many types of peels - glycolic acid, retinoic acid, trichloracetic acid - and each has a different interaction with skin proteins and have varying specializations. TCA works on melanocytes; retinoic acid zones in on the sebaceous glands; lactic acid blows up keratinocytes and is an effective exfoliating agent; glycolic also exfoliates but has less risk of causing hyperpigmentation. Your dermatologist will choose the appropriate kind, and the concentration that will be safest and most effective for your particular skin type and conditions.
A higher concentration of acid will go deeper into the skin, disintegrating cells as it moves through. A lot of dermatologists do combination peels, combining two different acids at milder concentrations, rather than doing one super-intense peel, which can cause side effects or complications.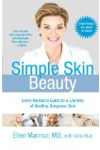 A chemical peel involves applying one or more chemical solutions, such as salicylic acid, carbolic acid, or glycolic acid, to the skin. The chemical solution damages the skin. Depending on the type of chemical peel used, skin damage may be superficial, medium-depth, or deep. The damage can cause the skin to peel off and even blister. Underneath the peeled-away skin is a new and smoother skin layer.

Continue Learning about Chemical Peels