This is a very debatable subject. I tell my patients that a C-section can decrease the likelihood of future problems with urinary incontinence as well as other pelvic organs prolapsing into the vagina. If a patient is planning to have more than two children than I recommend vaginal deliveries because the risk of scar tissue and other abdominal problems is significantly higher with three C-sections.
It is very important to have in-depth conversations with your doctor about the risks and benefits of elective C-section. You should ask your doctor about his/her complication rates as well as how adequate is your pelvis. A woman who is 5 feet or less has a 50% c-section rate due to a small or inadequate pelvis.
A woman may choose to have a C-section if there's a family history of damage to the pelvic floor that happens during vaginal birth, or because she's already had a traumatic vaginal delivery.
Some women who have suffered prior sexual abuse or trauma often don't want anything in the birth canal.(But anecdotally, some moms report that vaginal birth, along with therapy, can actually make the natural birthing process healing.)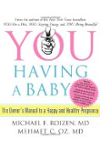 Continue Learning about Cesarean Delivery (C-Section) & Pregnancy