In certain circumstances, cesarean sections are clearly needed for the safety of the mother and/or the baby. In other circumstances, it can be difficult to determine whether or not the surgery is medically necessary. Providers may not be able to say that the surgery is absolutely necessary but may recommend it for safety. The risks and benefits of a cesarean vary according to your specific situation. Ideally, you will discuss during prenatal visits the possibility of having a cesarean section, although many of the circumstances that require birth by cesarean section emerge only during labor.
If your provider recommends that you have a cesarean and you are not in an emergency situation, ask about the benefits and risks—both short- term and long- term—to you and your baby. If a cesarean is recommended to you during prenatal care, consider seeking a second opinion and find out as much as you can about your options.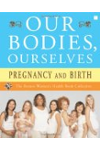 More About this Book
Our Bodies, Ourselves: Pregnancy and Birth
ALL THE INFORMATION YOU NEED TO MAKE WISE DECISIONS ABOUT YOUR PREGNANCY AND THE BIRTH OF YOUR CHILD -- FROM THE EDITORS OF THE CLASSIC "BIBLE OF WOMEN'S HEALTH" Pregnancy and birth are as ordinary...
The best way to know if a cesarean section is necessary is to have a good dialogue with your doctor throughout your pregnancy. It is also important to find out your doctor's cesarean section rate. The national average for cesarean section deliveries is 34 percent. If your doctor's personal c-section rate is higher you should be concerned. There are numerous scenarios that are more common for a cesarean section such as a twin pregnancy, breech presentation, or a history of a prior cesarean section.
Whether or not to perform a C-section can be a tricky call. A doctor needs to determine whether there's some kind of problem that's stopping the child from making it down the birth canal, or whether the child is in such distress that he needs to be pulled from Mom pronto—both judgment calls that need to be made under pressure.
Sometimes doctors know ahead of time if a C-section is likely - factors like being an older mother, having diabetes, having a larger baby, having multiples, having placenta problems, and having a breech baby make it more likely that a C-section will be performed.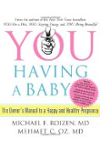 You will know you need a cesarean section (C-section) before labor if your baby isn't able to be rotated from a butt-down position or if you have a low-lying placenta.
You will know you will need a C-section during labor if your baby is not tolerating labor well based on its heart rate or if your doctor thinks a vaginal delivery is not physically possible after many hours of labor and pushing. Making this decision during labor is complex, and your doctor should always discuss it with you so all your questions are answered.
Continue Learning about Cesarean Delivery (C-Section) & Pregnancy