In early cervical cancers that haven't spread, we usually perform a cone biopsy, taking a cone-shaped section of the cervical tissue surrounding the cancer to ensure no cells are present in the outermost part, or margins, of the specimen. If the cancer has spread, but remains in or on the cervix, we recommend a trachelectomy, or removal of the entire cervix, if the patient wants to have more children. If she does not want to have more children, then removing the entire uterus, or hysterectomy, is recommended.
Multiple treatments exist, and type of treatment depends on the staging of the disease. Thanks to pap tests, most cervical cancers are discovered at stage 0 or stage 1 and, therefore, are easily treated.
Treatments include:
surgery: In stage 0 (very early cancer), surgical treatment can be performed that leaves the uterus intact, allowing the possibility of future childbearing. More advanced stages may require removal of the uterus, fallopian tubes and ovaries.
chemotherapy
radiation
combination of any of the above methods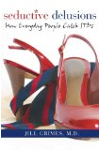 Women with cervical cancer have many treatment options. The options are surgery, radiation therapy, chemotherapy or a combination of methods.
Surgery
Surgery is an option for women with Stage I or II cervical cancer. The surgeon removes tissue that may contain cancer cells.
Radiation therapy
Radiation therapy (also called radiotherapy) is an option for women with any stage of cervical cancer. Women with early stage cervical cancer may choose radiation therapy instead of surgery. It also may be used after surgery to destroy any cancer cells that remain in the area. Women with cancer that extends beyond the cervix may have radiation therapy and chemotherapy.
Having been through it, I can certainly answer this! In early stages, surgery to remove the cancer plus some marginal tissue is necessary, but this preserves your uterus. If the cancer is bigger than 2 cm, which is an inch, a hysterectomy will be necessary. If it's even bigger or has invaded lymph nodes or other surrounding tissue, you may need surgery plus radiation and maybe even chemotherapy. It will depend on the tumor type, size and where it has spread to.
Cervical cancer that is caught very early can be treated and cured with simple procedures done in the doctor's office. In stages 1 and 2 it is often treated with radiation and/or surgery. More advanced stages are usually treated with chemoradiation (radiation and chemotherapy given at the same time) and with surgery.
The treatment options for cervical cancer are radiation, chemotherapy, surgery, or a combination of the three. How much treatment is warranted depends on the extent of the cervical cancer. In early stages, minor surgery that may not even involve hospitalization could be effective. Use of surgery gets more invasive the more the cancer advances. A hysterectomy may be performed, and more surgery affecting the other reproductive, urological, or gastrointestinal organs could be necessary. Radiation therapy may be used alone, but it has been found to work well in tandem with the chemotherapy drug cisplatin. Other chemotherapy is also an option.
Cervical cancer is treated with surgery, radiation, chemotherapy or a combination of treatments. The treatment of cervical cancer depends on the type of cancer, the size, your general health and medical history and whether or not the cancer has spread to other parts of your body. Treatment is most successful the earlier the cancer is detected. Your healthcare provider will discuss and recommend the best treatment for you.
The best treatment plans for cervical cancer take into account several factors: the location of abnormal cells, the results of colposcopy, your age and whether you want to have children in the future. Basically, treatment involves destroying or removing the abnormal cells. Three basic approaches are used alone or in various combinations:
Surgery is used to remove the cancer. Various surgical techniques may be used, including:
excision (cutting out the abnormal cells)
electrocautery (electric current is passed through a metal rod that touches, vaporizes and destroys abnormal cells)
cryosurgery (abnormal cells are frozen with nitrous oxide)
laser vaporization (precise destruction of the small areas of abnormal cells)
conization (a biopsy used as a treatment)
simple hysterectomy (removal of the cervix and uterus)
radical hysterectomy (removal of cervix, upper vagina, uterus and ligaments that support them)
Radiation therapy (using high-dose x-rays or other high-energy rays to kill cancer cells) is used to treat both early- and advanced-stage diseases. Sometimes your healthcare professional will use it alone or in combination with surgery. A common way to receive radiation is externally, just like an x-ray. Another procedure, called brachytherapy, involves having the radioactive source placed inside your body; it continues to emit energy for a specific period of time. In most stages of cervical cancer, radiation should be used with chemotherapy.
Chemotherapy is the use of drugs to kill cancer cells. Chemotherapy may be taken by pill or infused into the body with a needle inserted into a vein. Chemotherapy is called a systemic treatment because the drugs enter the bloodstream, travel through the body and can kill cancer cells outside the cervix. Combination chemotherapy is constantly evolving, with the goal of improving response to treatment. Chemotherapy with platinum can also make radiation more effective, depending on the stage of the cancer.
Cervical cancer is usually treated with primary surgery when it is in its early stages and with a combination of radiation and chemotherapy in advanced stages. For early stage disease, some women can be treated with a simple cone biopsy, which allows women to preserve fertility.

Another fertility-sparing option is a radical trachelectomy, which removes the cervix but preserves the uterus and ovaries so women can still get pregnant. If women do not wish to preserve fertility then usually a hysterectomy or radical hysterectomy is performed along with the removal of the lymph nodes in the pelvis. Most surgery for early cervical cancer can be performed robotically, which significantly reduces postoperative pain, blood loss and allows for a much faster recovery. If you need surgery for cervical cancer it is very important to see an expert who performs this surgery all the time. Once the surgery is complete most women will require no additional treatment but a small percentage may need radiation and chemotherapy following the hysterectomy.
​
For women with advanced stage disease, a pretreatment PET/CT scan is important for identifying any disease that has spread. Then women are treated with primary radiation and a low dose of chemotherapy is given to make the radiation work better.
Continue Learning about Cervical Cancer Treatment