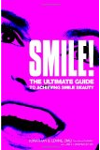 Plaque is a smile's number one enemy. If plaque isn't diligently brushed or flossed away, it can cause everything from enamel breakdown to gingivitis and periodontal disease.

Plaque is a sticky film of bacteria that covers teeth. After you eat, the bacteria release acids that attack tooth enamel. And if you eat sugary foods without cleaning well afterwards, plaque thrives on that sugar. The more sugar you eat, the greater amount of acid is produced in your mouth. As soon as it accumulates, acids will start to break the enamel down, de-mineralizing its protective coating and encouraging cavities to form.

When plaque stays on teeth, it begins to harden. Long-term plaque eventually turns into calculus, or its more common term, tartar. At this point, brushing and cleaning between teeth becomes more difficult because tartar accumulates and hardens above the gum line. This means the more your dental hygienist scrapes away on your teeth at the edges of your gums, the more plaque has stiffened into stubborn tartar.

Once plaque attacks the gums, gingivitis sets in and inflames them, causing them to redden and swell and bleed. Since plaque doesn't stay still, it can creep below the gum line, and once it's there, it causes the gums to separate from the teeth. This sets the stage for eventual bone loss and tooth loss.

If you could feel the damage plaque does to your teeth and gums, you would never forget to forget to floss. In this video, dentist and prosthodontist Dr. Jonathan B. Levine discusses the silent but far-reaching damage plaque can do.