Many new studies show that aerobic interval training -- where aerobic exercise is performed at high intensity (90 percent metabolic heart rate [MHR]) for short bursts of time followed by short rest periods -- is much more effective than continuous moderate exercise (70 percent MHR) for preventing and treating metabolic syndrome (high blood pressure, diabetes, high cholesterol, and central obesity) and cardiovascular disease, and it can improve aerobic fitness.

A study published in Circulation found that aerobic intensity training (AIT) -- with a 10-minute warm-up followed by four four-minute intervals of intense walking/running at 90 percent of MHR, and each followed by a three-minute active recovery at 70 percent MHR, for a total of 40 minutes of exercise -- was more effective at increasing aerobic capacity and delivery of oxygen to the body than longer periods of moderate exercise. AIT also improved the amount of blood the heart pumped with each beat (stroke volume) and muscle efficiency. The study found that while both groups lost weight, the AIT group was more protected from cardiovascular disease and death. This indicates that although targeting both the risk factors of weight loss and increased aerobic capacity is optimal, if you have to prioritize, choose to become fit before thin.

A subsequent study comparing AIT with three-times-per-week strength training (ST) and a combination of both found that ST and ST with AIT had significant positive effects on improving aerobic capacity and decreasing the risks of chronic disease.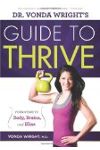 There a wide variety of benefits from regular aerobic exercise. Aerobic exercise improves the health of the heart, improves your lung capacity, lowers blood pressure, thins the blood reducing the risk of developing clots, improves muscular endurance and increases your insulin sensitivity which reduces risk of developing type 2 diabetes. Studies show that you should engage in 2 hours and 30 minutes of moderate intensity aerobic exercise or 1 hour 15 minutes of vigorous intensity aerobic exercise each week to reduce your risk of developing chronic disease.
Continue Learning about Cardio