An aerobics class is a great way to increase your cardiorespiratory capacity! These classes usually last 45 to 60 minutes which is a great goal to set time-wise for cardiorespiratory exercise. Since it takes place in a group atmosphere, chances are you'll make new friends while you're at it. If you feel it is something you'll enjoy, go for it!
A good aerobics class can offer a total-body workout that develops endurance, strength, and flexibility in a relatively safe package. A good aerobics leader or instructor will take the class through a warm-up into a period of sustained aerobic work in combination with exercises that develop strength and flexibility, followed by a cool-down. Low-impact aerobics classes minimize jumping and the resulting pounding and bouncing that can increase the risk of injury. Newer variations on the theme include stepping up and down on raised platforms for increased work, and routines that use light weights or other forms of light resistance to increase strength.

An aerobics class offers ample opportunities -- more than walking or jogging, for example -- for social connectedness. Social connections may be one of the most important factors in promoting good health and longevity.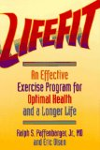 Continue Learning about Cardio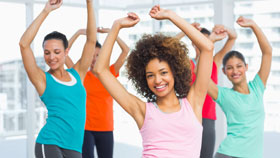 Cardiovascular exercise gets the heart rate up and in return you get stronger muscles, improved respiratory and circulatory system and even a drop in weight. Learn more about cardiovascular exercise from our experts.