The amount of calories burned during aerobic exercise varies from person to person based on the intensity of the exercise. Further, aerobic exercise that requires weight bearing burns more calories than exercise that is non-weight bearing. This also means that people that are heavier also burn more calories than those that are lighter. For instance, running burns more calories in the same amount of time as does cycling for the same amount of time. To burn the most calories increase the intensity of your workouts.
Below are the big ten aerobic exercises that burn approximately 500 calories per hour in a 130-pound woman:

1. Rowing (vigorous effort) - 502
2. Running 5.2 mph (miles per hour) [11.5 minute mile]) - 531
3. Ice skating 9 mph - 531
4. Kickboxing - 590
5. Rock climbing (ascending) - 649
6. Cross-country skiing (vigorous effort) - 531
7. Swimming laps freestyle (vigorous effort) - 590
8. Bicycling 14-15.9 mph (vigorous effort) - 590
9. Walking up stairs - 472
10. Running up stairs - 885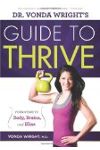 Continue Learning about Cardio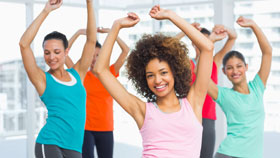 Cardiovascular exercise gets the heart rate up and in return you get stronger muscles, improved respiratory and circulatory system and even a drop in weight. Learn more about cardiovascular exercise from our experts.