15 million Americans are now taking a statin drug, according to the large pharmaceutical survey organization (IMS, Instructional Management Systems), most don't take the drug as they should. Only 32 percent take statins as their doctor prescribed -- many skip taking over 50 percent of their pills or even any pills. Furthermore, even though the National Institutes of Health recommends that 35 million Americans take statins, considerably more than that actually do. If all the benefits we think statins provide actually prove to be true, perhaps statins should be taken regularly by almost all of us, as aspirin is, and started at about the same time, age thirty-five or forty. At the present time, we can't recommend that practice, for two reasons. First, as mentioned, statins are so new that we don't know if they have negative effects from long-term use. Second, you don't want too low a cholesterol value, as this may cause neurologic or immune dysfunction.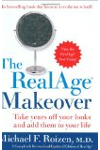 Continue Learning about Cardiovascular Agent

Cardiovascular drugs control and treat various heart conditions.