Macronutrients are energy-providing chemical substances we consume in large quantities. There are three macronutrients required by humans:
carbohydrates (sugar)
lipids (fats)
proteins
Each of these macronutrients provides energy in the form of calories, which we need. Fiber is considered a macronutrient, as it is a type of carbohydrate, but doesn't provide calories as it is not digestible. Fiber is extremely important in promoting better health, yet most Americans get less than 50% of their minimum daily requirement.
Dietitians recommend that 55-65% of your daily caloric intake should be from carbohydrates, 25-30% from fat, and 10-15% from protein. But let's be clear, carbs don't mean starchy bagels and candy bars -- consume natural, healthy carbs found in vegetables and fruits.
As for lipids (fats), there are saturated fats (common in meat and dairy) that have been shown to increase the "bad" cholesterol in the bloodstream and adversely affect cardiovascular health, and unsaturated fats found primarily in plants and plant-derived oils such as olive oil, and sesame seed oil. Unsaturated fats have been shown to improve insulin sensitivity, reduce blood pressure, and reduce undesired cholesterol levels.
There are three main types of macronutrients, and all of them are crucial for good health, says integrative medicine expert Bryce Wylde. Find out what they are by watching this video.
To better understand how the body uses foods, it is helpful to know how the various components of food function to keep us going. Macronutrients -- namely proteins, carbohydrates, and fats -- are our bodies' basic building blocks. We need them in large quantities simply to survive.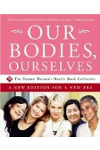 Continue Learning about Carbohydrates