Researchers began to look more deeply into vitamin D's possible chemo-protective benefits after observing higher cancer rates in northern latitudes, where sunlight—and therefore sun exposure—is limited. A study of women from over 100 countries found breast-cancer rates were nine times higher for those who lived in areas with the least light. Researchers at the University of California, San Diego, demonstrated that an additional 25 micrograms of vitamin D per day (five times the RDA) could reduce the risk of colon cancer by 50 percent, and breast and ovarian cancers by 30 percent. Another study at Northwestern University showed that just 10 micrograms of vitamin D per day (double the RDA) reduced the risk of pancreatic cancer by 43 percent.
A daily supplement of vitamin D (1,200 IUs) can prevent tumor metastasis, reduce cancer cells, and help with estrogen inhibitors. Be sure to get dietary sources of calcium, too, such as sardines, salmon, and dairy products like milk and cheese. Don't forget to soak up 15 to 20 minutes of sunshine every day. All of these combined can decrease your breast-cancer risk by 50%.
This content originally appeared on
doctoroz.com
Proofreader genes protect the body by rooting out cells that have become abnormal or malignant. Vitamin D appears to work to decrease cancer risk by strengthening the functioning of your proofreader gene. Whether or not this works the ways the theories propose, the ability of vitamin D to decrease the risk of cancer is consistent in both epidemiologic and test-tube studies. The first theory is that the D3 form of the vitamin -- the active form the body can use -- kills cell mutations. Somehow, vitamin D is directly toxic to possibly cancerous cells. The second theory, supported by more data, is that adequate levels of vitamin D are necessary for proofreader genes to spot cancerous cells and cause them to die.

The proofreader gene recognizes mutated deoxyribonucleic acid (DNA) and cells. Vitamin D3 is an essential component used in this attempt by the body to rid itself of the cells. Vitamin D3 helps make protein for the functioning of the P53 gene, which is one of the body's main proofreader genes and cancer watchdogs. This gene helps prevent cancer by regulating protein production of specific oncogenes -- genes that, when mutated, can cause cancers. Indeed, vitamin D not only helps in the proper functioning of the gene, but also appears to actually help safeguard the P53 gene itself from genetic damage.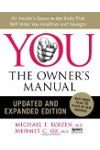 Continue Learning about Cancer Prevention