The photochemical lycopene may be one of best disease-fighting compounds on the plate, especially if the plate contains tomatoes. Research suggests that lycopene found in tomatoes and tomato products may help prevent prostate cancer. Prostate cancer is the second leading cause of cancer death among American males. The jury is still out if lycopene can help prevent breast cancer.
Cooking the tomatoes as well as serving them with a tad of oil has also shown to enhance the body's absorption of this photochemical. Watermelon, pink grapefruit, and guava are other delicious food sources of lycopene.
The good news is that the cancers that we fear so much can be diminished substantially with a delicious and simple weapon, tomato (or spaghetti) sauce. Studies have shown that the risk of developing prostate cancer is as much as one-third lower among men who frequently eat foods containing tomatoes or tomato paste than among men who rarely eat such foods. Men who eat tomato products ten or more times a week have a 34 percent reduction in severe metastatic prostate cancers than men who eat tomatoes less than twice a week. Similarly, studies have shown the risk of developing clinical breast cancer is 30 - 50 percent lower among women who frequently eat foods containing tomatoes and tomato paste.

These findings were backed by a study investigating a wide range of populations in Hong Kong, Tokyo, Milan, New York, Chicago, and Albuquerque. The incidence of microscopic prostate cancer was the same for all groups, no matter what their geographic location or genetic heritage. The chances that those microscopic cancers would develop into full-blown prostate cancer varied wildly across locations, with the number of fatalities due to prostate cancer differing significantly. The areas of the world having the lowest levels of severe, or metastatic, prostate cancer are Mediterranean, especially Greece and Italy, where tomato-based foods are central to the diet. In areas where tomato-based foods are not common, the risk of cancer increased markedly.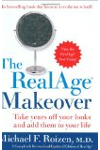 Continue Learning about Cancer Prevention