The most pertinent symptom of testicular cancer is a swelling or lump in the scrotum, the pocket of skin containing your testicles. A healthy testicle should feel egg-shaped and smooth; a testicle with cancer may be swollen and misshapen with bumps or lumps. Although most testicular cancers are painless, you may feel a muted pain in your groin or abdomen, your scrotum may feel full, or excess fluid may pool in your scrotum. Other possible symptoms include malaise or tender, swollen breasts.
A testicular tumor is a tumor that begins in the testicle, not of the other structures around the testicle. Most guys with a testicular tumor say that it feels like a painless swelling of the testicle, or like a rock growing from with inside the testicle. Generally, a man can squeeze it a little bit. It's remarkably not painful despite the squeeze. You will feel the lump during a self-testicular exam. It feels like a hard rock up on the surface of the testicle.

If you feel a lump in your testicle or think you feel one, see a doctor. You can see a general doctor, a urologist, or even your old pediatrician.
Testicular cancer starts as a small pea sized lump within the testicle. You may notice this lump during your regular monthly self testicular examinations. If you don't perform these routinely, the chances are great that you might miss this diagnosis. Keep in mind, if you do find a lump, it may not mean cancer. Not all swellings or lumps in the scrotum are cancer. Nonetheless, if you find a pea-sized lump, call your doctor and get it checked out.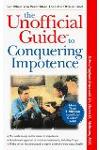 More About this Book
Unofficial Guide to Impotence
The Unofficial Guide to Conquering Impotence delivers the inside scoop on impotence: the truth about Viagra, what treatments really work, and how lifestyle changes can aid in conquering...
Testicular cancer can affect one or both of your testicles. Luckily, it's easily treated… and also easy to discover on your own, so you should be vigilant in keeping an eye out for the warning signs. The symptoms you should look out for include a lump in either testicle, an enlarged testicle, a heavy sensation in the scrotum, a dull ache in the groin or lower abdomen, a sudden collection of fluid in the scrotum, pain or discomfort in a testicle or in the scrotum, and breast enlargement or tenderness.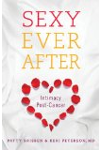 More About this Book
Sexy Ever After: Intimacy Post-Cancer
Recent studies show that 40-100 percent of men and women who have been treated for cancer have experienced some level of sexual dysfunction. Sexy Ever After: Intimacy Post-Cancer will help you...
Continue Learning about Testicular Cancer