Red meat can produce compounds in the body that can cause cancer. In this video, Dr. Robin Miller reveals what to eat for optimum health.



Scientific studies have documented that red meat has a much more pronounced association with colon cancer and pancreatic cancer compared with other animal products. The consumption of red meat and processed meats on a regular basis more than doubles the risk of some cancers. Even ingesting a small amount of red meat, such as two to three ounces a day, has been shown to significantly increase the risk of cancer.

Toxic nitrogenous compounds (called N-nitroso) occur in larger concentrations in red meat and processed meats. Red meat also has high haem (also spelled heme) content. Haem is an iron-carrying protein, and it has been shown to have destructive effects on the cells lining our digestive tract. Processed meat, luncheon meat, barbecued meat, and red meat must not be a regular part of your diet if you are looking to maintain excellent health into your later years of life.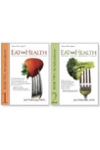 Continue Learning about Cancer Causes & Risk Factors