When you diet aggressively and make drastic cuts in your daily calorie intake, your body panics, signaling starvation mode; this actually slows metabolism. The best way to diet effectively is to cut 100 calories from what you normally would eat.
This content originally appeared on
doctoroz.com
If you are trying to lose weight, I recommend you do it slowly. I recommend that you cut back on 200 calories per day and burn about 300 calories every day by exercising. That will give you a 500 calorie deficit per day. In a week that will add up to a deficit of 3500 calories, which results in a 1 pound weight loss. If you want quicker results, you can cut back on 300 calories per day. I would not recommend going on a lower than 1500 calorie diet. You want to make sure you are still getting all your nutrients.
The natural tendency is to cut calories drastically when you begin to diet so that you'll lose the maximum number of pounds. Guess what? It doesn't work like that.

You can do this only for a short time. Sure, you'll lose a lot of weight, but you'll gain it back and often more since you've been so deprived. Second, if you reduce your calories too much, there's a risk that your body goes into starvation mode and your metabolism slows down to adjust to the new calorie count. Studies show that losing no more than 2 pounds a week results in more permanent weight loss and can prevent yo-yo dieting.

What works for me is to cut my current calorie intake by 25% to lose weight safely and effectively. For example, if you're now consuming 2,800 calories daily, reduce that by 25% and you end up with 2,100 calories daily. At this rate, in one week, you'll have eliminated approximately 5,000 calories, which equals 1 1/2 pounds. Not bad!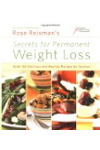 Continue Learning about Calorie Restriction and Weight Loss