Common broken bones include: collarbones and wrists, from falls and bracing for falls; fingers, from being slammed in doors; and toes. The most common orthopedic injury in kids under two is called nursemaid's elbow, in which the elbow gets tugged out of its socket by a caregiver holding a child's hand and yanking the elbow. ("Hurry across the street, dear.") This injury is not a fracture, but it sure can mimic one in the way that the child holds her arm—as if it's in a sling—and won't use it.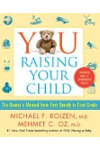 Two of the most commonly broken bones in children are the elbow (humerus bone) and the wrist (the radius bone—on the thumb side of the forearm). These bones break when children land on their outstretched hands as they try to break their fall.
A bone break is a fracture. Most fractures in kids are in the upper arm. Forearm fractures are the most common. In fact, forearm fractures make up for nearly half of all childhood fractures. Other common broken bones in kids are finger/hand fractures and collarbone (clavicle) fractures. Kids can certainly break a bone in their legs, such as the shin bone or ankle, but this happens less often.
Continue Learning about Broken Bones in Children