Breastfeeding should not be painful if the baby is latched on properly. In the first few days after delivery, mothers will have more uterine contractions with breastfeeding because hormones are released which helps the uterus to shrink and decrease bleeding. Also, some women will experience tingling with the letdown reflex.

The actual act of breastfeeding, though, is only painful if the baby is latching improperly. A properly latched baby will have the full nipple and part of the areola (brown area around nipple) in his/her mouth. This requires a wide open mouth. Also the baby should be going face first directly onto the nipple. Babies that pull down on the nipple or "nibble" on the end of the nipple will cause nipple pain and often cracked, bleeding nipples. Especially after a C-section, some mothers have trouble supporting the babies head in the full face forward position and let the baby drift downward pulling on the nipple. For this reason, it is good to use pillows to raise the baby's face to the level of the breast. If your nipples become sore or there is severe, persistent pain when your baby latches on, it is important to get lactation help immediately.
Breast feeding should not be painful! I recommend you ask to see a lactation consultant before leaving the hospital, but if not you can see one once you are home. There are multiple issues that can cause pain during nursing, but most are easily remedied.
If you are experiencing pain don't get discouraged! I had trouble with my daughter in the beginning, but I had a lactation consultant come to my home, she assessed her latch/tongue thrust and quickly found the problem. I nursed my daughter for 1 year, everything resolved beautifully and I had a full year of wonderful memories, bonding, and a very healthy baby thanks to it.
Apart from a sharp pain you might experience deep in your breast when your baby first latches on (it usually goes away within the first few weeks), breastfeeding should not be painful. If it is, check to make sure your baby is properly latched on: his mouth should be wide open, covering most of the areola (the dark area around the nipple). If he's not, stick your finger inside his mouth, breaking the suction, and try again.

It is important to note that babies should feed from both breasts at each feeding (burping in between). Also know that babies nurse at different speeds - some spend 5 minutes on each breast, others as much as 20.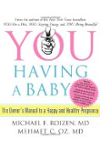 Continue Learning about Breastfeeding A Baby