Depending upon the type of breast surgery you have, it may affect breastfeeding. In general, breast augmentation when implants are placed subpectorally, there is approximately five to eight percent chance of loss of breastfeeding or lactation. This is similar to loss of sensitivity to the nipple areolar complex. In other words, approximately 95% of women should be able to breastfeed after undergoing breast augmentation surgery. However, those who undergo breast lift or breast reduction may have increased risk of loss of lactation due to the cutting of lactation ducts. This increased risk is up to 20% in women that undergo breast reduction surgery. In the operating room, I am very careful not to undercut the breast ducts or the lactation ductules in order to maintain a woman's ability to lactate.
Ordinarily, breast implants do not affect a woman's ability to nurse. All of the natural breast tissue is kept in front of the implant. This is true whether the implant is placed under or over the pectoralis muscle. The flow of milk from the gland through the ducts to the nipple is unobstructed.
There are rare conditions where nursing may be more difficult after placement of an implant, so ask your plastic surgeon about this in more detail at the time of your consultation.
Other kinds of breast surgery may have a greater impact on a woman's ability to nurse. In breast reduction and breast lift surgery, several factors might reduce the chances of successfully nursing. However, if nursing is very important to you, talk to your plastic surgeon about the technique being used, and how it may be modified to help preserve your ability to nurse.
Of course, the ability to nurse after any breast surgery cannot be guaranteed, but working together with your plastic surgeon, the chances of being able to successfully nurse after your surgery may be increased!

If you have a breast implant, it can start to leak during the time you're breastfeeding. An even bigger issue: if you've had a breast reduction, your milk ducts may have been severed and you may be unable to breastfeed. Talk with your breast surgeon if you're not sure.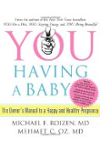 The most common issue would be the loss of the ability to produce enough milk. Following surgery, there may be damage to or loss of the milk glands in the breast. This could lead to an inability to produce enough milk. If, however, the breasts are able to produce enough milk, then breastfeeding is fine and encouraged. Another factor to consider would be what the surgery is for. If a patient is being treated for certain diseases, such as cancer, it may not be appropriate to breastfeed. Check with your doctor ahead of time.
Continue Learning about Breastfeeding A Baby