Because it has more testosterone, the male fetus is typically three weeks behind the female fetus neurologically at birth (this early testosterone poisoning does come in handy later because it helps some coordination neurons develop better, thus making males better at catching moving objects like animal prey and baseballs).

Nature and evolution have given females this advantage in early brain development so that they're more likely to survive if born prematurely, as their childbearing potential makes women more valuable to a society than men.

Given this, nature doesn't have to as meticulous in making the male brain as it does in creating the female brain - meaning that there's a wider variety of ups and downs during boys' brain creation. Nature, in effect, can roll the dice more during male brain development - and sometimes that means the results are better and sometimes they're worse. This variability can manifest itself in more autism and a broader intellectual curve.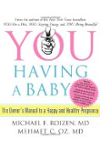 Continue Learning about Brain Health