You can take action to strengthen your bones and improve your bone health at any age. The two best things you can do are to eat foods rich in calcium and vitamin D, and to exercise. Eat low or nonfat milk or yogurt, green leafy vegetables, almonds and salmon. Regularly do weight-bearing exercise such as walking, running, jumping rope, or playing basketball.
You can help prevent osteoporosis, or brittle bones, by following some important steps, including taking the right daily amount of calcium and vitamin D.

Learn how to shore up your bones by watching this video by Dr. Oz.
We often forget that our bones are living tissues that need proper care. They undergo constant remaking and remodeling. We can make our bones younger. Doing so protects us for the long term, reducing our overall RealAge (physiologic age). How do we make our bones younger? By making them stronger. We can do that by taking 1,200 to 1,600 milligrams (mg) of calcium and 400 to 600 international units (IU) of vitamin D a day.
Exercise strengthens your bones. Weight-bearing exercises such as walking, jogging, jumping rope, climbing stairs, tennis, and resistance exercises are all crucial to increasing bone mass and preventing osteoporosis (thin bones).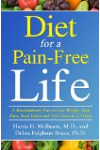 More About this Book
Diet for a Pain-Free Life
Do you wake up each morning aching with joint or muscle pain and have trouble falling asleep at night? Have you been trying to lose stubborn belly fat and extra pounds for years? Do you wish you could be active without pain medications? And did your pain and weight increase once you hit middle age?Look no further: Diet for a Pain-Free Life is the simple-to-follow, doctor-designed solution to improve your health. As a leading rheumatologist, Dr. Harris McIlwain has spent more than 20 years studying the overweight-inflammation-chronic pain connection. Now, he shares his revolutionary prescriptions in this proven lifestyle plan that will help you drop pounds and decrease pain at the same time. Learn the secrets of how to: o Eat well and lose weight—even if you have never been able to succeed on a diet beforeo Exercise your pain away—even if you dislike traditional exercise, or if your pain makes movement difficulto Stop the stress-pain connection—even if you're overworked and easily stressedo Improve the quality of your sleep—even if you suffer from insomnia or other sleep conditions
While genetics and lifestyle contribute to healthy bones, it is important to consume enough calcium every day. Here are suggestions for healthy bones:
Consume enough calcium and vitamin D every day.
Participate in regular weight-bearing or strength training activities.
Avoiding smoking and excess alcohol intake.
Talk with your health-care provider about bone health.
Have a bone density test if you're over age 50.
Consuming enough calcium and vitamin D each day and combining it with weight bearing and resistance exercise are keys to building stronger bone. Calcium and vitamin D requirements are based on age and gender. For adults it is between 1000 milligrams to 1200 milligrams per day. As a reference an eight ounce glass of milk contains 300 milligrams of calcium. Weight bearing and resistance training exercise include walking, running, lifting weights or using a stretch band, or carrying bags of groceries.
For the strongest bones, you need to "bash" them. By this I mean stress them with impact exercise, such as walking, running, jumping, etc. In addition, bones also stay stronger when they are surrounded by powerful muscles to dampen the load and move them through a range of motions.

Bones are dynamic and growing I-beams that not only keep us upright but serve as the major metabolic storehouse of our bodies. Therefore we must feed them. By now you know your bones need calcium to maintain strength and Vitamin D to absorb the calcium from your gut, but your bones need more than that.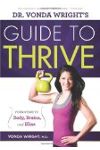 You can strengthen your bones by getting enough calcium in your diet (especially when you are young), enjoying weight-bearing exercise like walking and jogging, limiting your caffeine, and getting your sunshine vitamin (D). Also make sure your thyroid medication is not over-replaced.
Continue Learning about Healthy Bones, Joints & Muscles

Good nutrition -- especially calcium and vitamin D -- is very important to healthy bones and muscles, as is regular exercise and keeping weight under control. This lifestyle is especially important in childhood and teen years, whe...
n bone strength is developing most rapidly -- and can help prevent osteoporosis (brittle bones), fractures, and painful osteoarthritis (degenerative joints) later in life.
More