Spinal flexion is the forward bending movement of the spine. The spine moves this way when you perform normal daily activies.However, gravity and normal aging tend to pull the spine forward, resulting in abnormal spinal flexion over time. It's also called kyphosis or sagittal imbalance. When these problems develop and cause symptoms, reconstructive spinal surgery may be required to realign the spine. You can help prevent these spinal problems by working to keep your core muscles strong and maintaining good posture throughout the day, especially when sitting.
A spinal flexion problem is a movement dysfunction wherein the spine flexes (bends) too much or too soon at one or two vertebral levels or the abdominals cannot stabilize spinal flexion, all of which cause pain. This typically involves hips that do not flex well.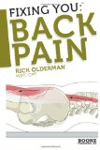 Continue Learning about Joint Health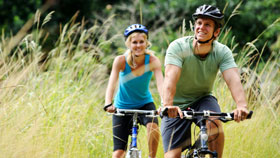 Standing, bending, climbing, walking, running, jumping, lifting a baby -- so many of our daily activities require healthy, functional joints. While some joints (like the knees) provide stability, others (like the wrists, ankles an...
d hips) enable us to move. Learn how to protect your joints from injury and keep your joints healthy for life.
More