Herniated disks are very common. For instance, 40 percent of asymptomatic 40-year-old individuals have an abnormality of a disc on lumbar magnetic resonance imaging (MRI).
Among adults without current or previous back pain, 33 percent have significant disc abnormality. Fifty-seven percent over age 60 and 20 percent under age 60 have at least one bulging disc, and a major disc abnormality is seen in 14 percent of pain-free people under age 40 and 28 percent of those over 40. One study showed a 35 percent abnormal rate in pain-free subjects, with patients over 40 years of age having a 50 percent abnormal rate. Depending upon your age, chances are better than 50-50 that if you go for an magnetic resonance imaging (MRI), some abnormality will be revealed.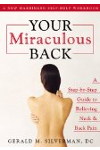 Continue Learning about Joint Health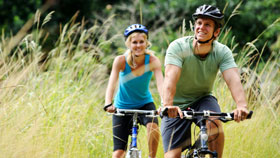 Standing, bending, climbing, walking, running, jumping, lifting a baby -- so many of our daily activities require healthy, functional joints. While some joints (like the knees) provide stability, others (like the wrists, ankles an...
d hips) enable us to move. Learn how to protect your joints from injury and keep your joints healthy for life.
More