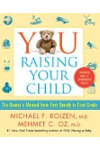 Some of the more common orthopedic problems in children include:
A muscle contraction of the neck with the head tilting away from the affected side; more common in big, firstborn babies with long labor. It usually goes away with gentle manipulation over the first few months.
A dislocation of the shoulder from a too-big baby trying to get through a too-small space. Called shoulder dystocia, this is easily treated after birth.
A clavicle (collarbone) fracture, which is rare but heals well.
Other childhood orthopedic problems include:
Duplicated Digits (extra fingers or toes): Being born with a sixth digit is not uncommon. Extra digits can be tied off (and they'll automatically fall off on their own) or surgically removed.
Syndactyly: This is a congenital connection or fusion between digits. Most are repaired when the child is over one year old under anesthesia.
Rickets: Extreme bowleggedness caused by a body's resistance to vitamin D or prolonged insufficient intake of vitamin D3. (Mild bowleggedness is common in most kids and resolves itself.) Rickets is often seen in kids who are also short. These kids don't need to be braced, but need nutritional support.
Clubfoot: This is a true congenital deformity involving all bones in the foot. These babies get put in casts for the first year or so of life to help turn the foot and improve long-term flexibility.