Your feet have a number of forces acting on them when you stand, walk or run. And how you treat your feet affects the rest of your body.
Check out the regular shoes you have at home. Where are they worn down?
If they're worn on the inside edge you have low arches and point your feet inward. Try athletic shoes with good arch support.
If your shoes wear on the outside you point your feet outward. You need a shoe with more cushioning and good lateral support.
If you have even wear on your heels, you walk and run with your feet mostly straight ahead. You can buy any quality shoe that feels good on your foot and has adequate cushioning and support.
When we evolved from living on all fours to living on just twos, we took advantage of it. We run marathons just because, we walk Wal-Mart Super Centers that are the size of entire counties, and we spend summers hiking on a trail that spans from Georgia to Maine. No matter where we're walking, our feet take more of a beating than a carton of eggs in a baker's kitchen.

Sure, with 26 bones in our feet, we were designed to move. But our feet don't have the natural shock absorbers other parts of the body have.

To better protect your feet-the pathways to your big joints in your knees and hips-always wear well-cushioned walking or running shoes when you'll be on your feet for extended periods of time (even if you're just standing). Running shoes are usually a good option, because they're well-cushioned in the back of the shoe-where your heel strikes the ground first and absorbs most of your body's weight.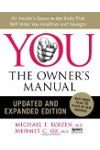 While sneakers are the best kind of shoe for your foot, you can wear other styles as long as you follow some simple guidelines. Watch this video featuring podiatric surgeon Dr. Hillary Brenner to find out how to choose shoes that look great but won't hurt your feet.
Continue Learning about Joint Health