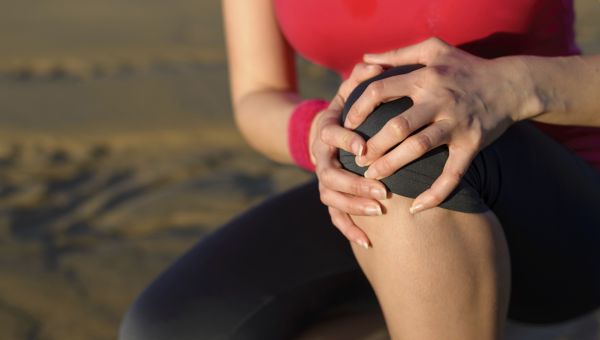 Many of the 27 million people in North America with osteoarthritis of the knee probably agree with Rod Stewart: "If God had meant for us to do yoga, he would have put our heads behind our knees." But fortunately for old rockers and others who want to keep rolling along, you don't have to accept the pain or physical limitations of knee osteoarthritis (OA).
Since 1997, the initial go-to treatment for knee osteoarthritis has been injections into the joint of hyaluronic acid. Recently, however, the American Academy of Orthopaedic Surgeons declared there isn't proof of significant benefits. But a major new arthritis study found hyaluronic acid injections improved comfort and function significantly, helping people postpone total knee replacement -- up to 3 years! So what's the smart step for you?
We bet hyaluronic acid injections' effectiveness depends on a few factors, including your weight, fitness level and nutrition. We suggest:
Lose weight if needed (10 fewer pounds takes 30+ pounds of pressure off each knee with each step). Get help dropping some extra weight.
Eat an anti-inflammatory diet of lean proteins -- especially salmon or ocean trout; if you can't eat them frequently, take 900mg DHA omega-3. And go for nine servings of veggies and fruit daily, only 100% whole grains and no added sugars or sugar syrups.
Start walking; add a few steps daily, heading for 10,000. Plus: 10-minutes of upper and lower leg muscle strength–building sessions three times a week.
Then ask your doc about trying hyaluronic acid injections to see if they keep you singing Rod's hit, Can't Stop Me Now.