Body mass index, based on height and weight, is a key indicator of obesity but waist size is just as important, says internist Dr. Roshini Raj. Watch this video to learn if you should whittle your middle.
A BMI between 25 and 29.9 indicates overweight. Obesity is defined as a BMI of 30 or greater. To put BMI in perspective, a woman five feet four inches tall with a BMI of 30 is about 30 pounds above her ideal body weight. Obesity is not a matter of simply being a few pounds overweight. It reflects a significant amount of excess fat. There is one more calculation that is important - your waist size. The combination of your BMI and your waist circumference is very good indicator of your risk of all the diseases associated with obesity, especially the major killers: heart disease, stroke, cancer, and diabetes.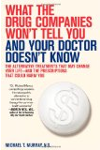 For adults, overweight and obesity ranges are determined by using weight and height to calculate a number called the "body mass index" (BMI). BMI is used because, for most people, it correlates with their amount of body fat.
It is important to remember that although BMI correlates with the amount of body fat, BMI does not directly measure body fat. As a result, some people, such as athletes, may have a BMI that identifies them as overweight even though they do not have excess body fat.
After determining the BMI, the next step is to measure waist circumference. It is important to know your waist circumference because the health risks of overweight and obesity are independently associated with excess abdominal fat. Excess abdominal fat is clinically defined as a waist circumference >40 inches in men and >35 inches in women. Studies have shown that people with excess abdominal fat have an excess burden of impaired health and increased cardiovascular risk compared to those with normal waist circumferences. Although the mechanisms by which abdominal and/or visceral obesity lead to increased morbidity and mortality are not fully understood, identification of excess abdominal fat is paramount because it categorically increases disease risk for each BMI class.
Continue Learning about Body Mass Index (BMI)