Pectus excavatum is a chest wall deformity in which the wall between the breasts sinks inward due to abnormal growth of the ribs and breastbone (sternum).
This is sometimes called "sunken chest." It is present at birth and develops because of abnormal cartilage and bone growth in the chest wall when the fetus develops. Boys are affected three times more often than girls are. It's the most common chest wall deformity, affecting about 1 in 400 newborns.
Pectus excavatum may become more noticeable during teenage years when bone growth is rapid. This is a time when symptoms, such as shortness of breath or reduced stamina, may develop. These symptoms may develop due to:
Reduced space for the lungs
Compression of the chambers of the heart
Abnormalities of the heart valves
A combination of the above
It can be difficult to know how much heart or lung impairment is caused by pectus excavatum. Some people experience chest and back pain. This is particularly common if the person also has curvature of the spine (scoliosis).
The risks you face depend on how severe the deformity is and how well your heart and lungs are working. Most cases of pectus excavatum that are severe enough to require surgery are repaired during childhood or teenage years.
If you have had no symptoms and have not required surgery by now, it's likely that you face little or no risk associated with this condition. Surgery is not necessary for mild cases that cause no symptoms.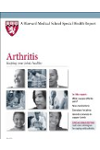 Continue Learning about Birth Defects