While discussing bipolar disorder with your romantic partner, gauge his/her response for signs of understanding, compassion, and support. If you do not feel like this person respects you or regards you less for having this diagnosis, then he/she might not be worth your time. If they call you names, degrade you for your struggles, or discourage your efforts toward self-care, it might be best for you to withdraw from the relationship. Again, refer to your outside support system for assistance if you need it. If, however, while having this discussion, you feel your partner is engaged and interested, that he/she is willing to learn about bipolar disorder and to support and comfort you in your struggles, then congratulations. You have found a romantic partner with the foundational makings for a long-term relationship.
Continue Learning about Living With Bipolar Disorder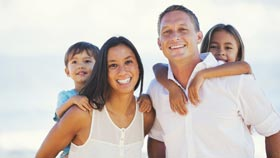 To manage your bipolar disorder on a daily basis, it is essential that your keep your therapy appointments and take your medications as prescribed. If you experience side effects that you find intolerable, discuss them with your d...
octor. It's also important to live a healthy lifestyle that includes regular exercise, plenty of sleep and a nutritious diet to avoid other health risks associated with bipolar. Take steps to reduce stress and surround yourself with supportive friends and family who can intervene during manic episodes. When it's well treated, bipolar disorder should not prevent you from having an enjoyable and successful life.
More