Habits and lifestyle are extremely important. Recommendations include obtaining regular sleep and exercise, abstaining from all drugs of abuse, moderating any alcohol consumption, and learning to manage stress well.
Lifestyle changes would help limit episodes of bipolar disorder. Habits like smoking, drinking, and stimulants like caffeine should be avoided. Stress is a common trigger, so stress relief is a beneficial change.
Continue Learning about Living With Bipolar Disorder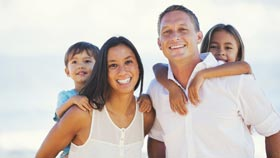 To manage your bipolar disorder on a daily basis, it is essential that your keep your therapy appointments and take your medications as prescribed. If you experience side effects that you find intolerable, discuss them with your d...
octor. It's also important to live a healthy lifestyle that includes regular exercise, plenty of sleep and a nutritious diet to avoid other health risks associated with bipolar. Take steps to reduce stress and surround yourself with supportive friends and family who can intervene during manic episodes. When it's well treated, bipolar disorder should not prevent you from having an enjoyable and successful life.
More